Want more uses and benefits of Reishi?
Try our Reishi Packed Superfoods Powder - SUTRA Black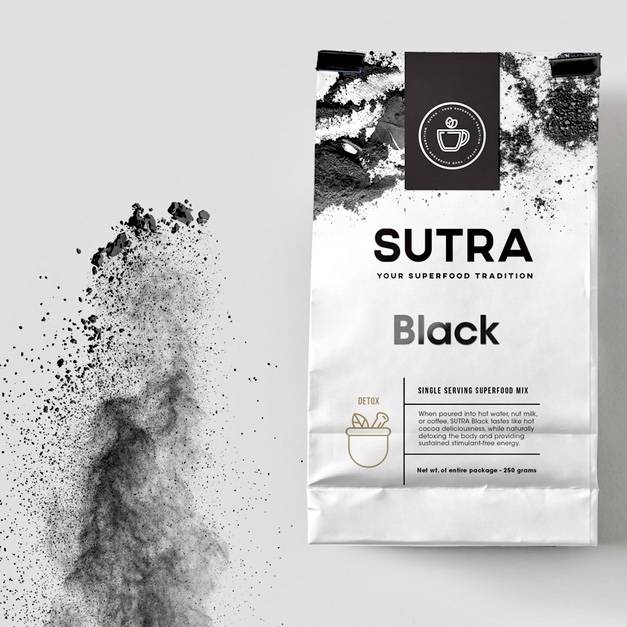 ACTIVATED CHARCOAL DETOX DRINK | SUPERFOODS POWDER | SUTRA BLACK
This pitch black Instagram bestie has everything you need to detox. Not only does it taste like an old school hot chocolate, but it's packed full of healthy superfoods to give you a jolt of natural energy and increase your mental focus. We combined Cacao for natural energy, activated charcoal for a deep detox, reishi for increased brain clarity, coconut milk for gut health, cinnamon/cayenne for a metabolism boost, and vanilla/stevia for a touch of sweetness.
Ingredients - Organic​ ​Coconut​ ​Milk,​ ​Raw​ ​Cacao,​ ​Activated​ ​Charcoal,​ ​Red​ ​Reishi​ ​Mushroom,​ ​Vanilla​ ​Bean, Sea​ ​Salt,​ ​Cinnamon,​ ​Cayenne​ ​Pepper,​ ​Stevia​ ​Leaf​ ​Extract​ ​-​ ​Debittered
---
Health Benefits Provided By:
1. http://www.dl.begellhouse.com/journals/708ae68d64b17c52,3389befb6be7818a,3ea891d772a09d0f.html
2. http://www.dl.begellhouse.com/journals/708ae68d64b17c52,72e968661ff5d957,09001a9418679e96.html