Uses and Benefits of Maca Powder
Uses and benefits of Maca Powder
What Is Maca Powder?
Grown in South America, maca powder comes from a root and is a member of the cruciferous family (think cabbage and broccoli). Its superfood benefits come from the fact it is an adaptogen - an herb that is completely safe, non-toxic, and has broad uses for health that reduces mental and physical stress.This powerhouse root naturally contains calcium, fatty acids and vitamins B1, B2, B12 and phosphorus. It also contains a variety of minerals and alkaloids. All these put together give the body its required share of nutrients. Want to know the uses and benefits of maca powder? We got you!
What are the uses and Benefits of Maca Powder?
Also known as the Peruvian ginseng, maca has incredible health benefits.
1. May Boost Energy
Trials have shown maca to has positive effects on energy and mood.
2. Has Been Shown to Increase Libido and Stamina
Maca supplementation also seems to heighten sexual desire in both men and women. Studies have been run on depressed men, endurance based athletes, and women on antidepressants, and all three studies found a significant increase in libido.
3. Antioxidant Booster
Maca powder acts as a natural antioxidant. It has been shown to increase glutathione levels in the body which boosts the immune system.
How do I use Maca Powder?
You can use maca powder in dishes that you cook or order from restaurants, in supplement form, or through hot beverages (our favorite being SUTRA Gold).
A few of our favorite ways to use maca powder is in smoothies, oatmeal, and protein bars/balls.
---
Maca Powder Inspiration
Banana Nicecream With Maca
---
Want more usuesand benefits of maca?
Try our Maca-Packed Superfoods Powder - SUTRA Gold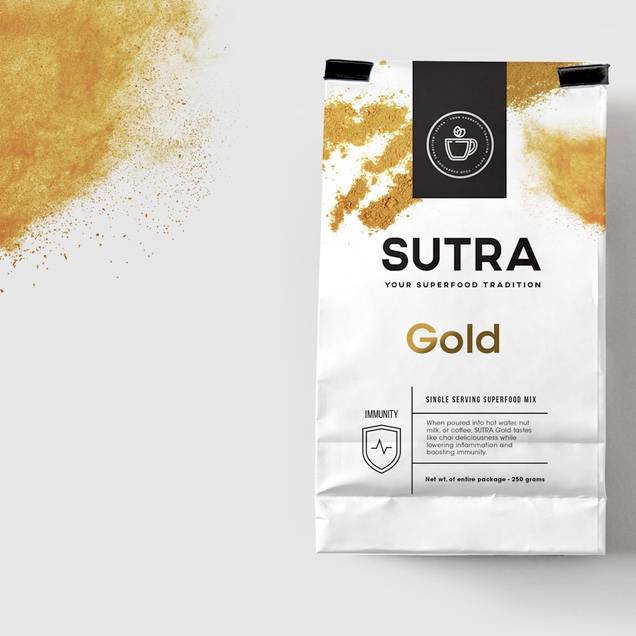 Our Golden Milk has everything you need to keep inflammation at bay. Not only does it taste like a smooth chai latte. With its powderful medicinal properties, anti-inflammatory compounds, and the ability to increases the antioxidant capacity, turmeric has been used for centuries as an immunity booster. Just add to hot water or nut milk and zen out.
Ingredients - Organic Coconut Milk, Turmeric, Rhodiola Rosea, Black Pepper, Ground Ginger, Vanilla Bean, Sea Salt, Cinnamon, Stevia Leaf Extract - Debittered, Cayenne Pepper
---