20 Ways to Reduce, Reuse, and Recycle on Earth Day 2018
The 3 R's - Reduce Reuse Recycle
Earth Day might have already passed, but what we're about to talk about is so important to do every day of the year.
You've probably heard the 3 R's: Reduce, Reuse, and Recycle. But what do those actually mean in practical, everyday life?
In this post we'll discuss how to reduce, reuse, and recycle this Earth Day (because every day is Earth Day!), as well as how SUTRA is doing its part for the earth.
And don't worry, we'll keep it practical. No one's going to tell you to make your kids' Halloween costumes out of tin cans here—although if you can do that, we're impressed.
How to Do Your Part to Reduce, Reuse, and Recycle
Reduce
What it means: It's as simple as creating a smaller amount of waste. We want the amount of stuff we throw away—and even recycle or compost—to be as limited as possible.
Here are some great, effective ways to keep waste to a minimum!
1. Make your next party a zero-waste party
This is actually much easier than you'd think, since nowadays compostable cups and plates are so easily available in stores. This article by One Green Planet goes into depth about how to plan and throw a zero-waste party.
2. Look for little ways to reduce one-use items
For example, try to take only as many napkins and ketchup packets as you need at fast food restaurants.
3. Ask for no straw
500 million plastic straws are used and discarded in the US every day. Consider helping cut this number back by asking your waiter not to put a straw in your drink. If you do prefer to drink through a straw, there are some pretty great, affordable reusable straws out there.
4. Bring your own reusable utensils with you to work and events
All those reusable forks, bowls, and mugs that we store away for future camping trips can actually do some everyday good! Consider taking them with you to work and events to reduce the amount of disposable cups, bowls, and utensils you use. You might inspire someone to do the same.
5. Buy in bulk
When purchasing items like laundry detergent, shampoo, pet food, cat litter, and other household items, it's a good idea to buy in bulk. You'll use less disposable packaging, and there's a good chance you'll save some moolah too! Side note: did you know you can now buy SUTRA in bulk? Scroll down for more info!
6. Buy products with less packaging
This goes along with "buy in bulk," but there are also lots of other ways to do this: buy produce without plastic packaging over it, and tools that come from a bin without packaging.
7. Consider alternatives to driving
Taking advantage of public transportation is an amazing way to help out the earth while saving gas money! Depending on the city you live in, public transportation may not be super great or reliable. If this is the case, carpooling, biking, or walking are other great alternatives to driving that don't release harmful emissions.
Reuse
What it means: Instead of throwing something away, sometimes you can reuse it! Or maybe someone else can reuse it. You know that old saying, "One man's trash is another man's treasure."
Here are some great ways to reuse items, rather than creating more waste.
8. Carry reusable grocery bags
If you're like me and you always forget that these are lurking in the trunk of your car, try stowing them in your purse (or, for the dudes out there, maybe just put them in a prominent place where you'll see them on your way to the door) before you even leave the house.
9. Have your kids take a reusable lunch bag to school
This will reduce the number of paper bags your kids throw away. If you're extra crafty, DIY Mommy has a great tutorial for making your own reusable lunch sacks. 
10. Drink from a reusable water bottle
Instead of throwing away plastic water bottles every day, drink from a Nalgene or another form of reusable water bottle. As an added bonus, you'll save all the money you'd normally spend at the vending machine or the grocery store buying disposable water bottles.
11. Donate reusable items instead of throwing them away
Thrift shops can almost always use your gently used clothes, kitchen items, books, backpacks, and the like. One way to make money getting rid of older things is by selling your used books to Half Price Books. See if there's one in your area!
12. Consider buying your clothes at a secondhand store
On the flip side, if there are clothing items you need, take a page from Macklemore and check out that thrift shop on the corner! Stores like Plato's Closet sell gently used clothes and accessories, but they're pickier about what they put in their stores than most thrift shops, meaning the overall quality is higher.
13. Store food in reusable containers
Pretty self-explanatory, and you're probably already doing this one! Go you!
14. Use your imagination
Come up with new uses for coffee cans, shoe boxes, margarine containers, and the like—they can be used for storage or for fun arts and crafts projects for your kids on a rainy day.  
15. Buy products that contain recycled materials
Not only are you helping out the earth by choosing these products, but as an added bonus, you're also supporting companies that are doing their part!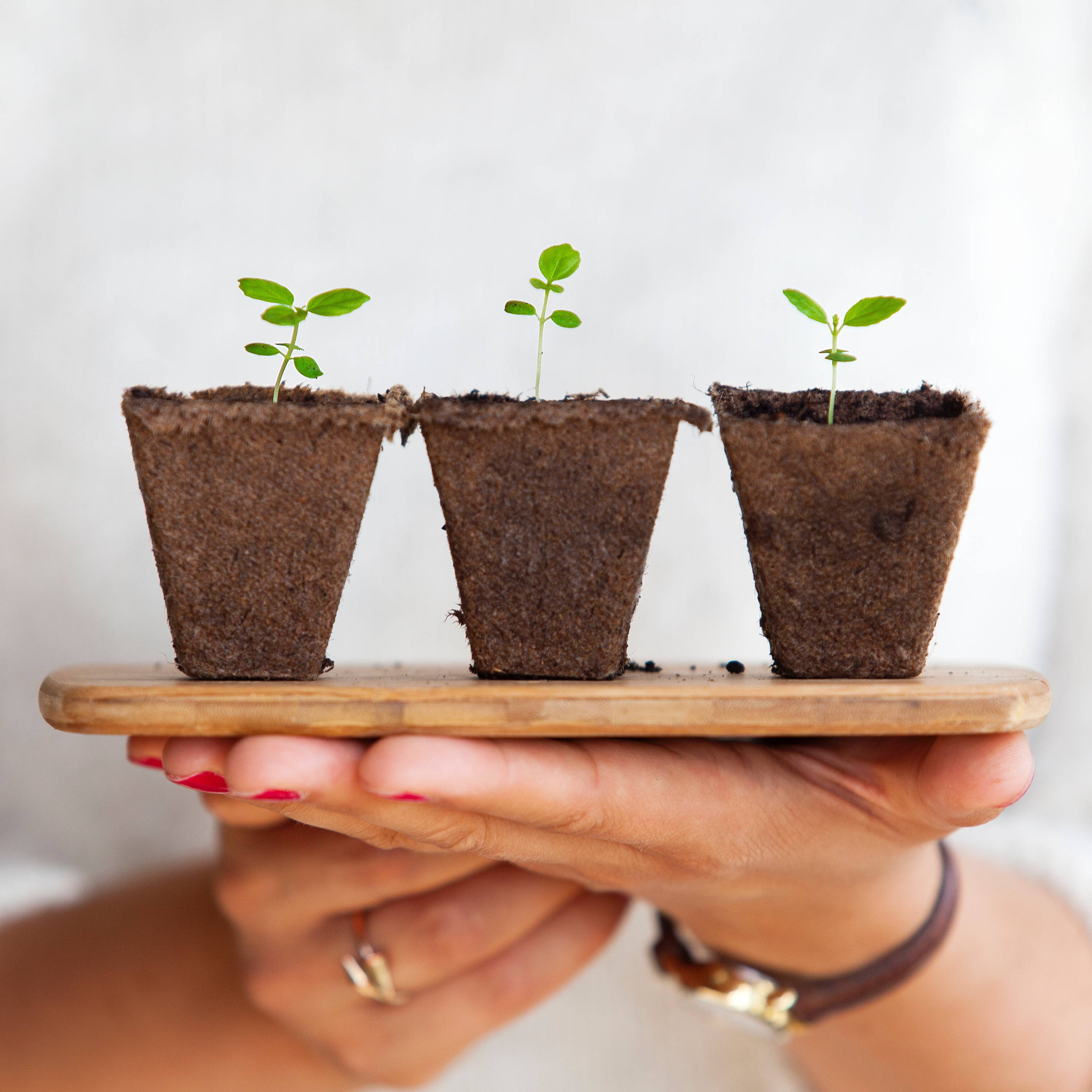 Recycle
What it means: Recycling is the process of taking something old and making it into something new.
What does it look like in everyday life?
16. Learn which products are recyclable and which ones shouldn't be
Generally you're pretty safe with paper products, aluminum cans and foil, steel and tin cans, and cardboard. Check out this guide that goes more in-depth about what should and should not be recycled. 
17. Work with your local environmental officials
If your area doesn't already have a recycling program, see if you can help to establish one. You could be the leader of an incredible movement in your city that reaps benefits for decades to come!
18. Check your favorite grocery store
If your city or neighborhood doesn't have a recycling program, your grocery store might be able to do it for you. Lots of grocery stores have recycling drop off areas where you can take your recyclables and they'll take care of them for you.
19. See if your city has a compost program
This certainly makes composting easier, but if your city does not have a compost program, consider creating your own compost bin. This guide will teach you everything you need to know about creating a homemade compost bin. 
20. Buy products that contain recycled materials
Not only are you helping out the earth by choosing these products, but as an added bonus, you're also supporting companies that are doing their part!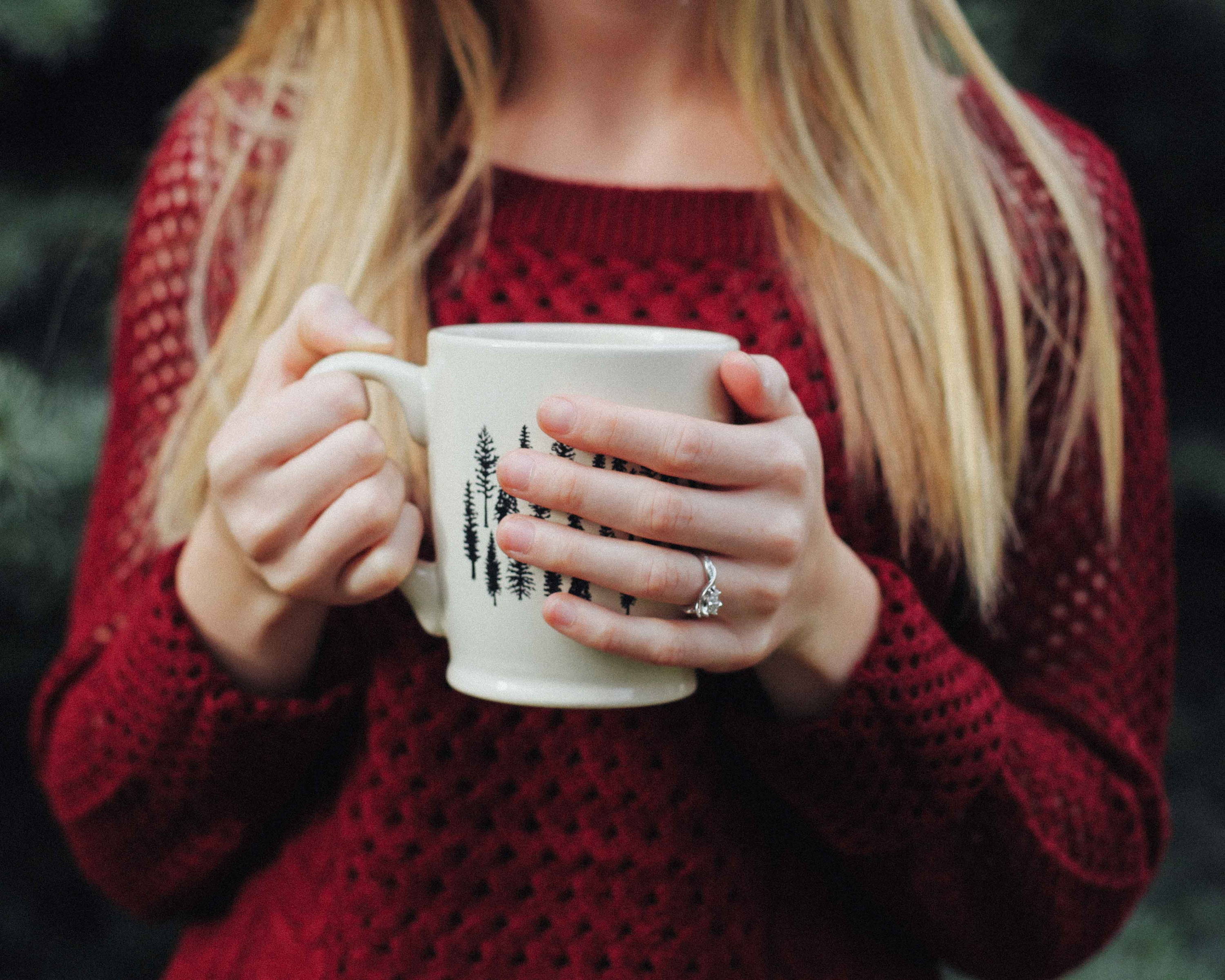 How SUTRA is Doing its Part to Reduce, Reuse, and Recycle this Earth Day
We'd be remiss if we gave you all these ideas about how you can personally reduce, reuse, and recycle this Earth Day but didn't join the movement!
Introducing...(drumroll, please?) SUTRA's new wholesale bags!
How Do SUTRA's Wholesale Bags Help the Environment?
These babies contain the same great taste and nutrients as the travel packs with less of the packaging! You can get the wholesale bags in your choice of SUTRA Gold or Black (or both—who's judging?).
Each bag contains 62 servings—you could drink SUTRA every single day and be set for 2 entire months! Imagine how detoxed and energized your body could be two whole months from now with all those superfood ingredients in your system.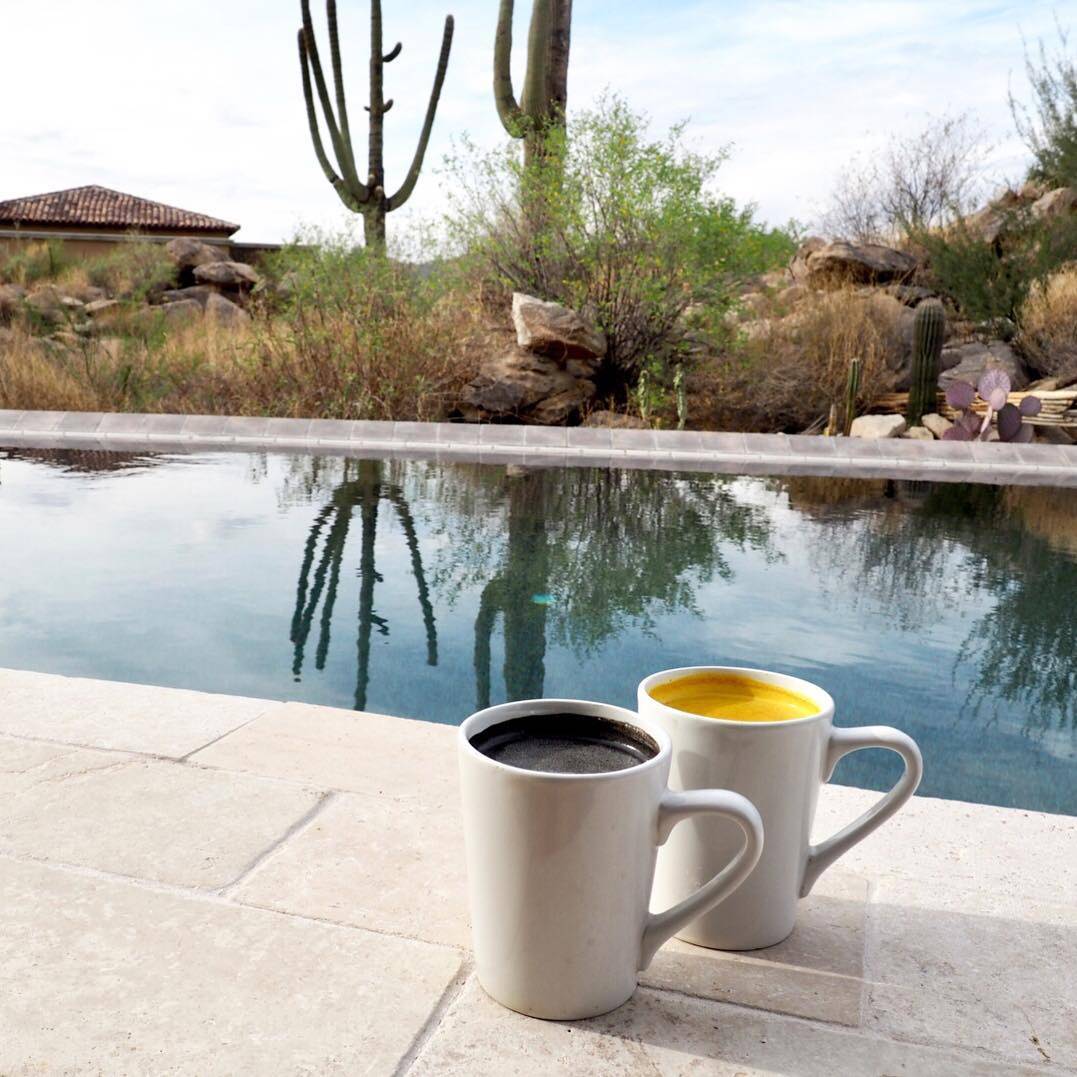 Why Choose Wholesale Bags for Earth Day?
Earth Day Network, the organization that leads Earth Day worldwide, announced that 2018 will focus on mobilizing the world to end plastic pollution. This includes creating support for a global effort to eliminate single-use plastics along with global regulation for the disposal of plastics.  
While the travel packs are super convenient and easy to access no matter where you are, the wholesale bags eliminate lots of extra plastic packaging and are great for limiting waste!
These wholesale bags are available at partnering coffee shops and wellness centers.
Thank you for doing your part to care for our earth!
If you're an enjoyer of SUTRA (and if you're not, you probably haven't tried it) you can contribute to the "reduce, reuse, and recycle" movement even more by buying wholesale. Pick up a 62-serving bag of your favorite SUTRA drink - keep scrolling!
Thirsty for SUTRA Superfood Lattes?
Our Black Cacao Latte blend tastes like chocolate.
Our Gold Turmeric Latte blend tastes like golden milk.
Try both of our Black Cacao Latte and Gold Turmeric Latte blends.
ABOUT THE AUTHOR - Jenna Martin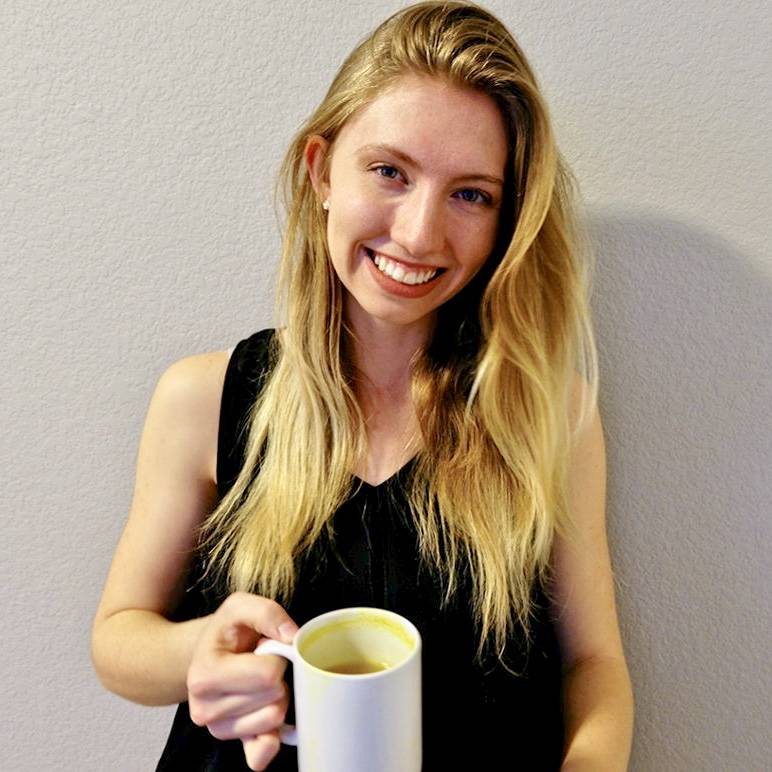 I'm a college lifestyle blogger on a mission to inspire other college kids to seek out adventure and live healthy, positive lives. Ever since about tenth grade I've been obsessed with all things health and fitness, and I love teaching what I've learned. In my free time you'll probably find me writing, lifting, or doting on my handsome cat. Click here if you want to know more!