Pina Colada Detox Smoothie
Who doesn't love a fresh, cold smoothie during summer months? We've all been there: out shopping or taking a walk when the craving for something cold and fruity hits. Unfortunately, if you head over to Smoothie King for a 20 ounce smoothie you could be set back as many as 89 grams of sugar. The numbers are even higher if you get the big boy 40 ounce--then you're looking at 179 grams!
That's more than if you ate three Cinnabons.
Maybe we missed something...but aren't smoothies supposed to be healthy?
Luckily, we've created an amazing Pina Colada detox smoothie recipe for you. Every single ingredient is a superfood that will help your body detox and heal, and there is zero added sugar. All of the sweetness comes from natural sugars from fruit.
Plus, it tastes delicious!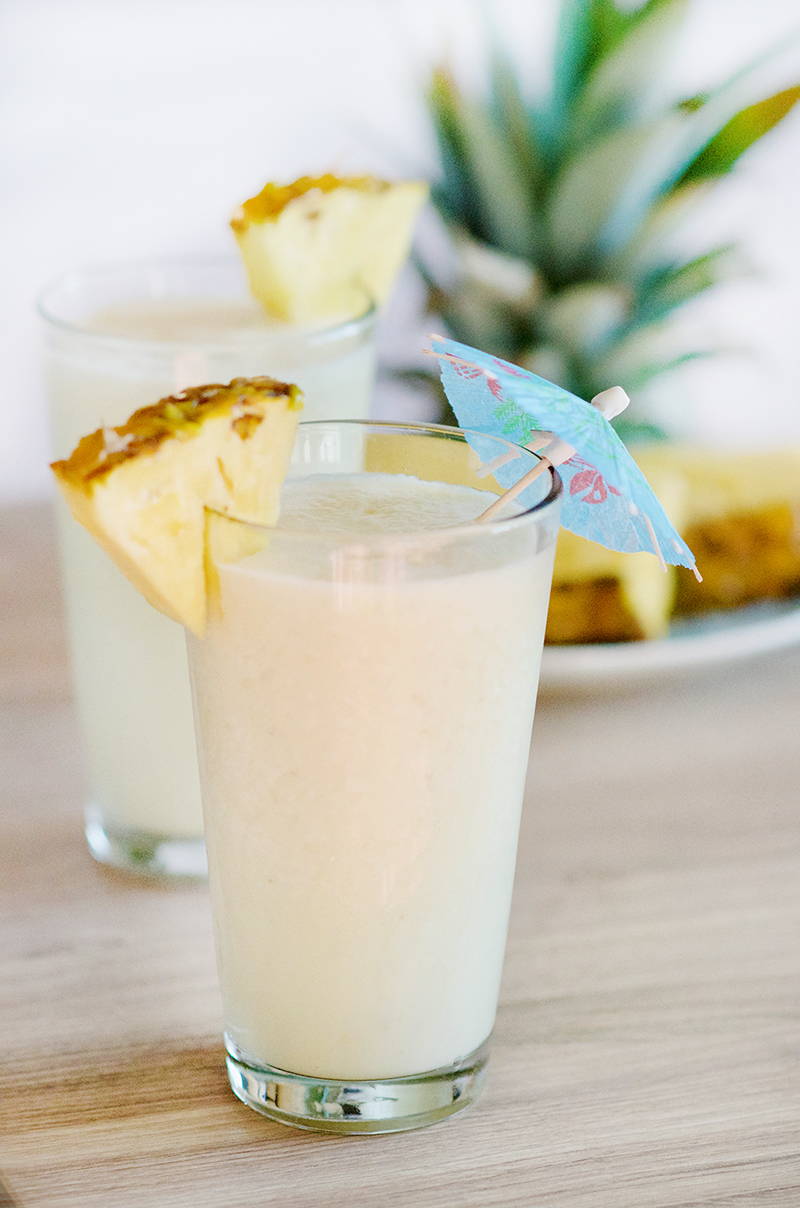 Pineapple - Anti-Inflammatory Queen
You can feel great about every ingredient in this smoothie. Here's why!
Pineapple: Pineapple is known for having both diuretic and detoxifying qualities that help rid the body of toxins that could affect its health.
Have joint pain? Pineapple contains an enzyme called bromelain that is prized for its anti-inflammatory properties (I personally have taken it in pill form to help with tendonitis!).
Bromelain is sometimes used to prevent blood clots, edema, and swelling. People with health conditions all over the board, ranging from allergies to autoimmune diseases to IBS, even cancer, can benefit from including more bromelain in their diet. (link to https://draxe.com/6-unbelievable-health-benefits-bromelain/)
Pineapple's got you when it comes to antioxidants as well. It packs a health punch of vitamin C, iodine, magnesium, phosphorus, and calcium cells, which all help fight free radicals that put the body under oxidative stress. These antioxidants work together to support your thyroid and nerve cells.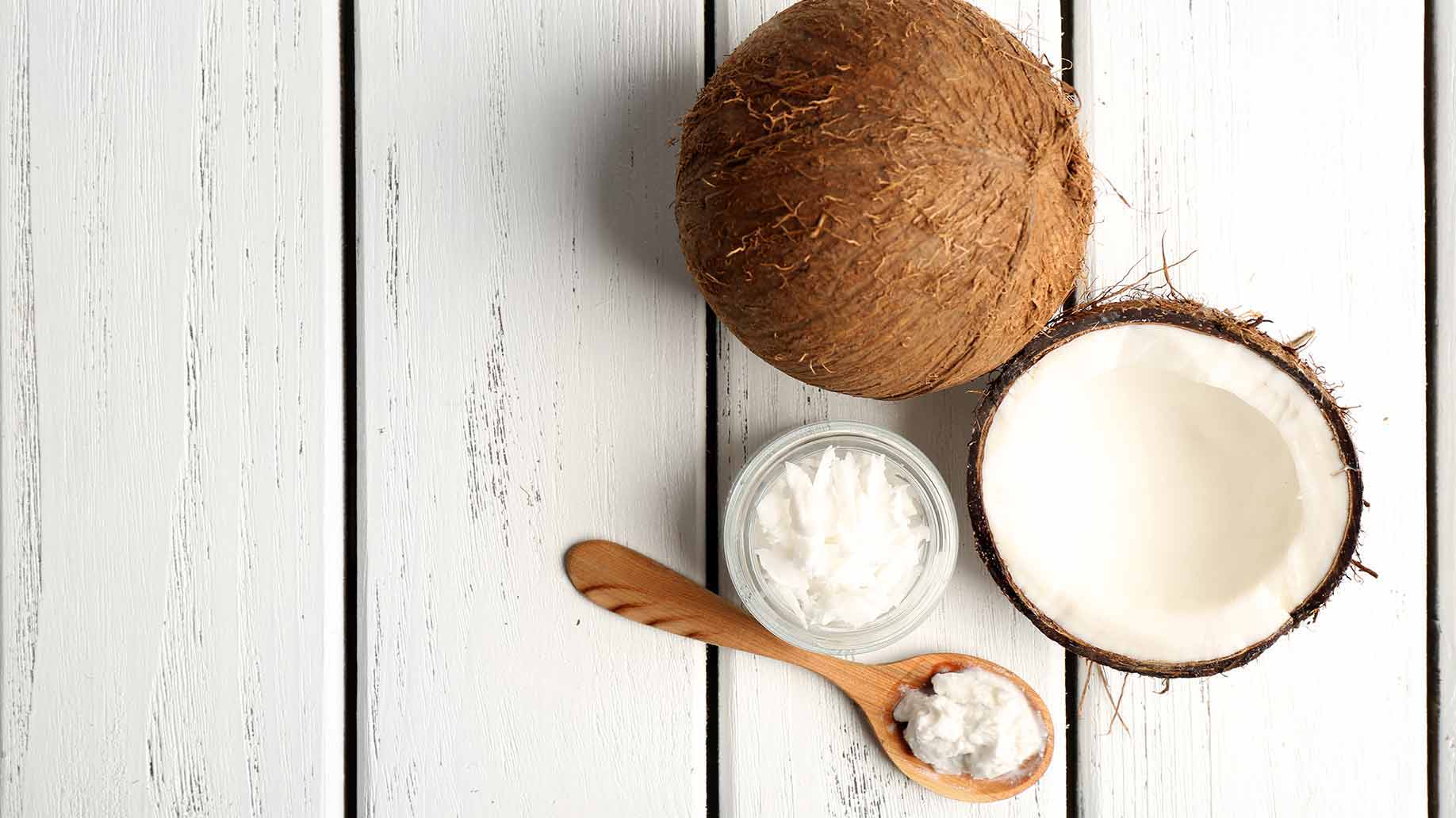 Coconut Water - Hydration Station
One very important way your body detoxes is through hydration. Coconut water is a super effective way to help this process along while providing a heaping portion of electrolytes, and it boasts a ton of other health benefits as well.
Studies have shown that coconut water can lower both cholesterol and high blood pressure. Studies have shown that having two coconut water drinks a day (such as this piña colada detox smoothie!) can help lower hypertension.
Coconut water is a great source of lots of important vitamins and minerals, including magnesium, manganese, potassium, and sodium. That makes it a great choice for replenishing electrolyte stores after a tough workout or a long, sweaty summer day.
Coconut Oil - Detox Candida
Most of us are no strangers to the coconut oil craze. Like coconut water, it's full of nutrients and it has literally hundreds of uses and benefits. The best kind is virgin, raw, unrefined coconut oil. To get more natural benefits, try to find it also expeller- or cold-pressed, unbleached and not deodorized.
Coconut oil is a star at helping detox from candida overgrowth. This is mainly because of its lack of sugar and near-lack of carbohydrates--when it is used in place of a sugary sweetener, it can help counteract the harmful and often inflammatory effects of sugar.  
Coconut oil can also help us as we detox from fungal infections and viruses. That's because of something called lauric acid. This acid is anti-fungal (which also, coincidentally, helps fight candida). Lauric acid also helps protect and even fight against lipid-covered viruses like herpes and influenza.
Who will Get the Most Benefits from Adaptogens?
Everyone can derive some great benefits from adaptogens, but for people who experience chronic fatigue--either mental or physical--as a result of some kind of stress, adaptogen can truly be a game-changer. The same goes for anyone with thyroid and/or adrenal problems. Take a look at the list of best adaptogens below to see which ones will help with these specific health conditions!
Stress can be internal or external, and adaptogens help to regulate both. They can even adapt to the type of stress we are facing, as well as to the needs of the individual person experiencing the stress.
Adaptogens do have a few specific health benefits to offer beyond decreased stress levels. Here are some significant ones:
Boost our immune systems

Help out with weight management

Increase physical endurance and mental focus

Improve overall health

Contribute to a more balanced mood
Cucumber - B Vitamins Galore
Remember when we mentioned hydration being super important if your goal is to detox? Cucumbers, being 96% water, are a perfect choice for a detox smoothie add-in. Besides the water content of cucumber, its most important benefit comes from its B vitamins. It contains vitamins B1, B5, and B7.
What do B vitamins do for us, exactly? One huge function is easing feelings of anxiety and buffering stress
On top of all that, cucumber can be immensely helpful in keeping your brain healthy, reducing your risk of cancer, fighting inflammation, and supporting your heart. Suddenly it's sounding pretty good!
Spinach - Zinc for the Win
Zinc is one of those minerals that no one really thinks about, but if struggle with acne or other skin problems, it may be worth looking into whether or not a zinc deficiency is the culprit! A serving of spinach will get you 10% of the way to your daily zinc quota.
Zinc comes with a boatload of energy-boosting iron, as well as:
Protein

Fiber

Vitamins A, C, E and K

Thiamin

Vitamin B6

Folate

Calcium

Magnesium

Phosphorus

Potassium

Copper

Manganese
Not an unimpressive list--no wonder our mothers were always telling us to finish our spinach!
Lime - Antioxidants and Vit C All Day
It's not just important for margaritas! Whether you're looking to fight off infections, lose weight, control your blood sugar, reduce your risk of heart disease, or lower your cancer risk, lime needs to be a part of your life ASAP.
Limes are bursting with both antioxidants (and we talked about how amazing those are earlier) and vitamin C. They can also boost your immune system, which makes this smoothie a critical part of our mornings during flu season or finals week!
Let's get to it!
Our SUTRA Gold is a delicious antioxidant rich golden milk that boosts your energy naturally through the use of healing superfoods without the negative effects of caffeine. In fact it tastes like a smooth and flavorful chai latte. It's the perfect way to start each day or use as an afternoon pick-me-up. Add this delicious wellness superfood to your daily routine in place of coffee or to lessen your daily intake of caffeine.
We combined inflammation fighting turmeric, energy-boosting maca powder, soothing ginger, gut-healing coconut milk, cinnamon /black pepper for a metabolism boost, and vanilla/ stevia for a touch of sweetness.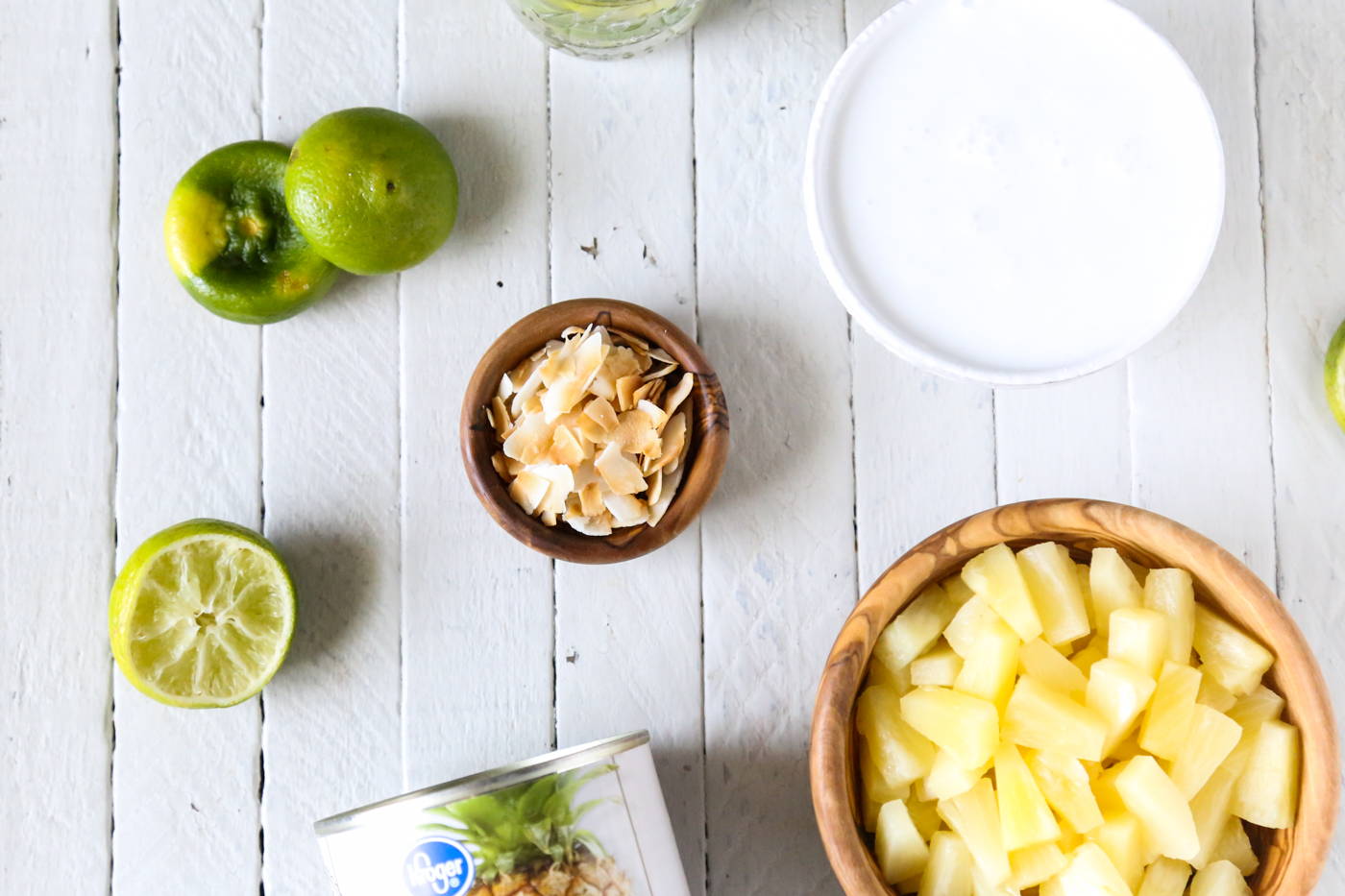 ---
Piña Colada Detox Smoothie Recipe
INGREDIENTS
½ cup frozen pineapple

1 cup coconut water

½ of a cucumber

1 cup spinach

1 lime

1 tsp coconut oil
PROCESS
Peel the cucumber

Juice your lime into your blender

Add everything else into the blender and blend, blend, blend

Serve in a tall glass (maybe topped with coconut whipped cream) and enjoy the delicious, detoxifying goodness!
Fun and Healthy add-ins
Depending on your taste, you might try one or a few of these add-ins next time you make this smoothie:
Cayenne

Basil

Coconut flakes (even more coconut flavor!)

Vanilla

Strawberries

Peach

Mango
ABOUT THE AUTHOR - Jenna Martin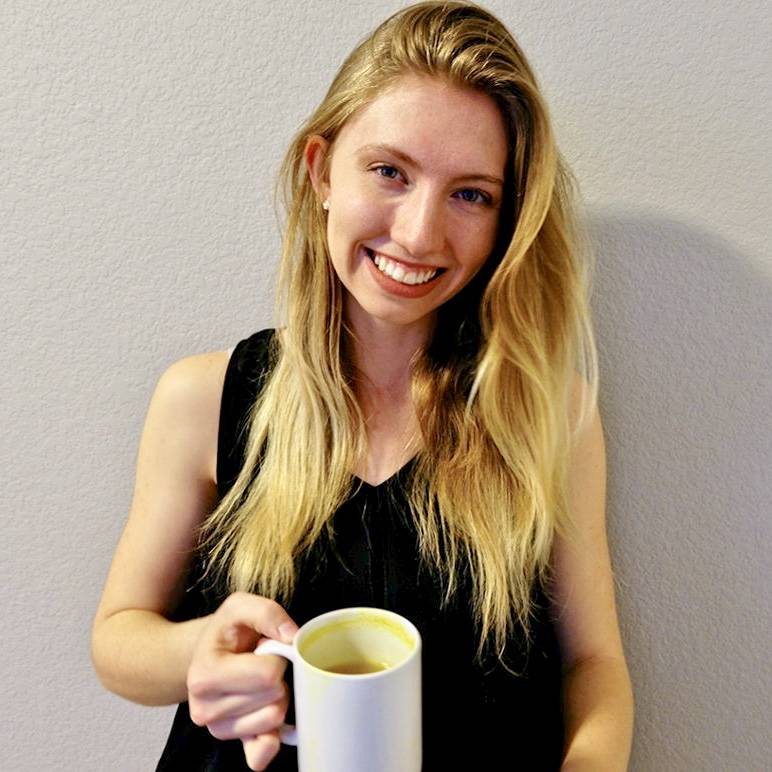 I'm a college lifestyle blogger on a mission to inspire other college kids to seek out adventure and live healthy, positive lives. Ever since about tenth grade I've been obsessed with all things health and fitness, and I love teaching what I've learned. In my free time you'll probably find me writing, lifting, or doting on my handsome cat. Click here if you want to know more!
Follow me on Pinterest and Instagram.
Thirsty for SUTRA Superfood Lattes?
Our Black Cacao Latte blend tastes like chocolate.
Our Gold Turmeric Latte blend tastes like golden milk.
Try both of our Black Cacao Latte and Gold Turmeric Latte blends.