Green Superfood Smoothie Recipe that a Top Nutritionist Swears By
Why You Need a Daily Green Superfood Recipe
The benefits of having a green superfood smoothie recipe as your go-to daily injection of health are vast — they're easy to digest, keep you hydrated, increase your energy, get your skin glowing, and more.
They offer you incredible nutrition including Vitamin A and C, magnesium, potassium and so much more. Green smoothies are far healtier than fruit juices which are loaded with sugar. They are also a great way to easily eat your veggies (especially for kids)!
If you are starting out, you can add in a handful of spinach to any smoothie of your choice, or for the more advanced green smoothie drinker, you can also add parsley, dandelion greens, watercress — really, any leafy green veggie your palate can handle, and enjoy. Bananas, apples, pears, avocado, and mango are great companions in these beverages.
But the best way to create and drink a green smoothie is to include superfoods. Superfoods help optimize your body's ability to function by supplying a megadose of nutrients.
A few examples of every day superfoods that you can throw into your green soothies include:
Maca Powder
Cinnamon
Blueberries
Avocados
Cauliflower
Chia Seeds
Turmeric
Goji Berries
Ginger
Almonds
Activated Charcoal
Spirulina
Acai Berries
Coconut Cream
Flaxseeds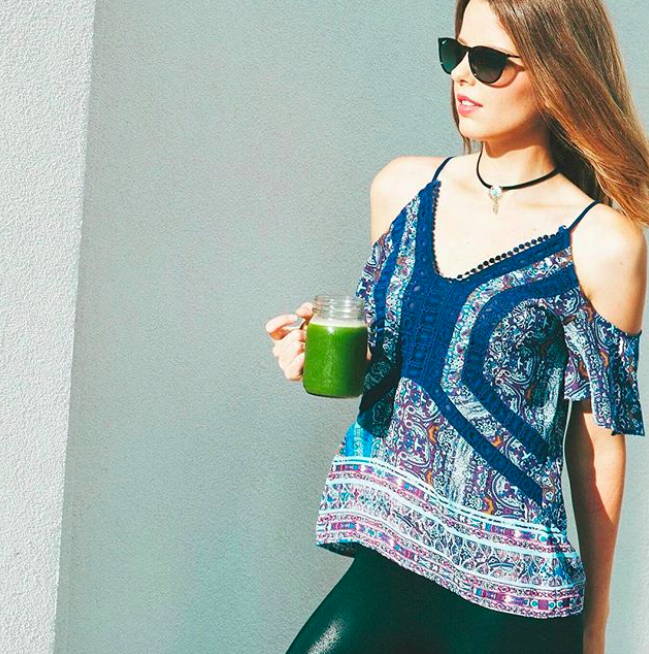 Meet Top Nutritionist - Lindsay Hunt
Lindsay Hunt is a top Nutritionist that has helped hundreds of men and women look and feel their best thanks to her incredible nutrition and workout plans.
She also SWEARS By green superfood smoothie recipe's
When her clients incorporate them into their every day health routine, she's seen people lose weight, gain energy, and completely change the way they feel.
Below are 3 of Lindsay's favorite green superfood smoothie recipes. She loves pairing them with SUTRA blends, making it easy to get your superfood daily fix.
Below you will find recipes that incorporate SUTRA Black (that tastes like hot chocolate) and SUTRA Gold (that tastes like a golden milk). Drink up!
Blend the Following Ingredients in a High Powered Blender
1/2 frozen banana
1 handful blueberries
1 scoop nut butter
1 Tbsp flax or chia seed
1 tsp spirulina
1 tsp cinnamon
1/4 cup coconut almond milk
After blending, pour into a near empty nut butter jar (a fan favorite smoothie vehicle) and top with nuts and cacao nibs.
Tropical Turmeric Cleanse
Blend the Following Ingredients in a High Powered Blender
1 cup fresh kale
1 cups coconut milk
1/2 cup pineapple
1/2 cup mango
Juice of ½ lemon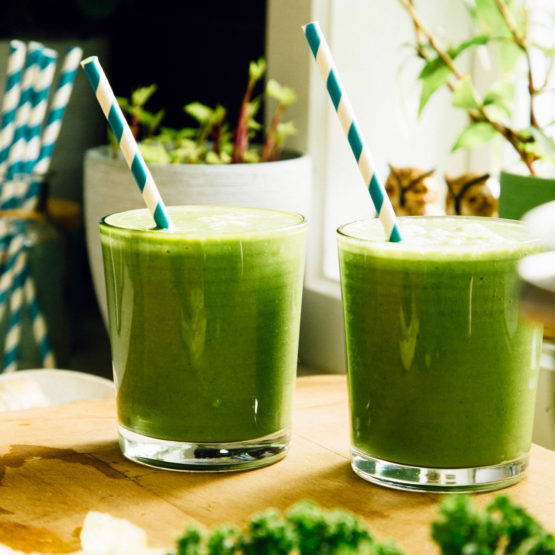 Blend the Following Ingredients in a High Powered Blender
1/2 Frozen Banana
Handful Frozen Broccoli (steamed first)
1 Tbsp Flax Seed
1 tsp Peppermint Extract
1/2 Cup Almond Milk
Directions: blend together and top with cacao chips + chia seeds or bee pollen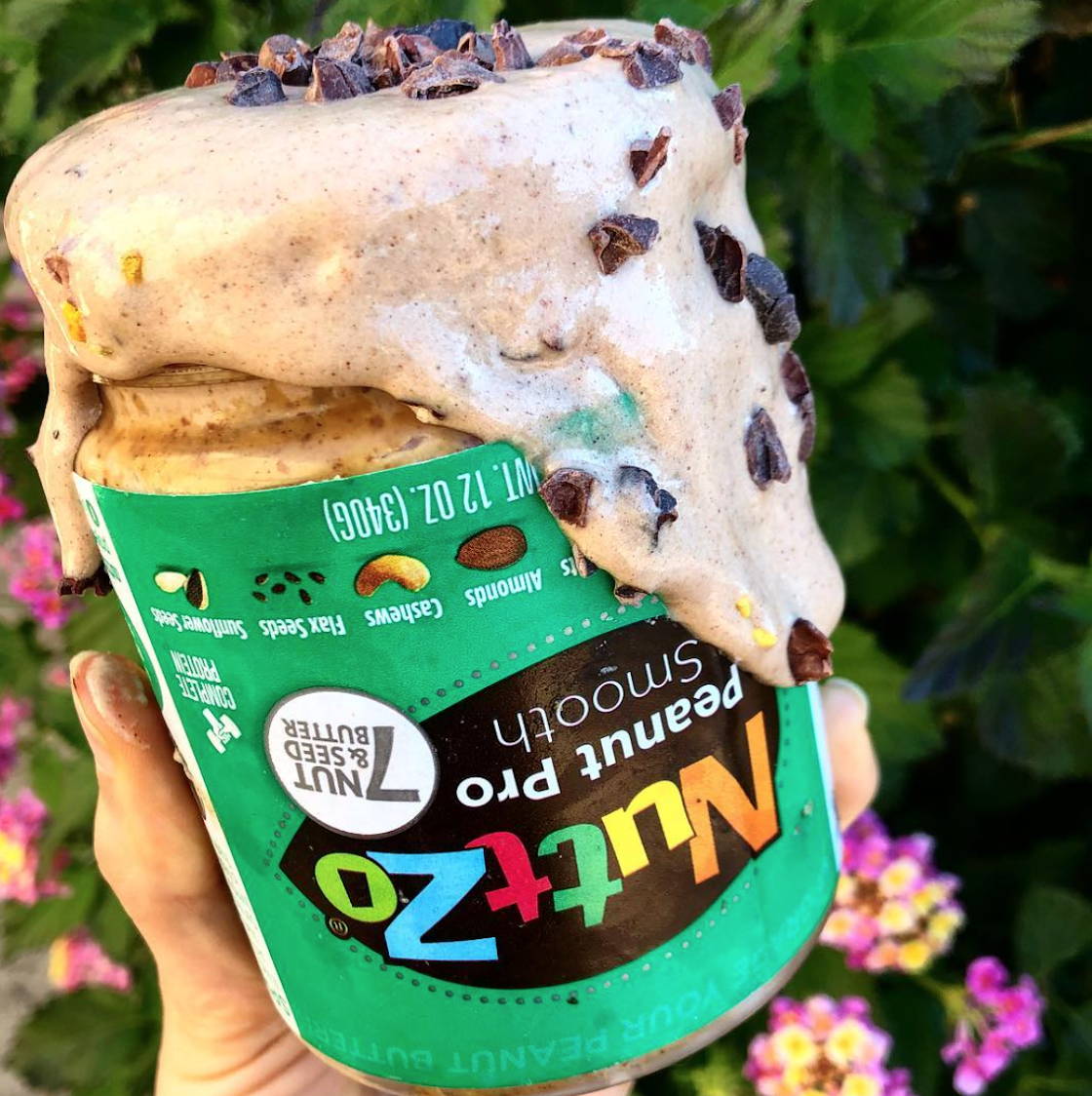 Want to try our the SUTRA Black and Gold we've been raving about? The energy boosting superfoods and have ZERO caffeine? Try our healthy SUTRA's below!
Thirsty for SUTRA Superfood Lattes?
Our Black Cacao Latte blend tastes like chocolate.
Our Gold Turmeric Latte blend tastes like golden milk.
Try both of our Black Cacao Latte and Gold Turmeric Latte blends.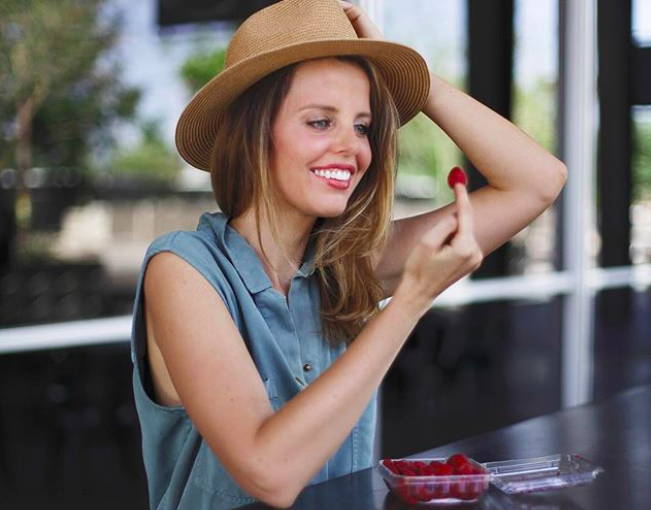 Lindsay Hunt, Certified Integrative Nutrition Health Coach and Certified Personal Trainer.
Lindsay works with people 1-on-1 to completely makeover their health, fitness, and mindset. She gives guidance and accountability to break free from unhealthy patterns.
Her clients work with her to lose weight, get over disrodered eating behaviors, deal with food sensitivities, increase energy, and increase self-confidence and worth.
Follow her on Instagram and check out her coaching packages on her site, Walk on the Healthy Side.